New Feature Release - Replicate Folder Structure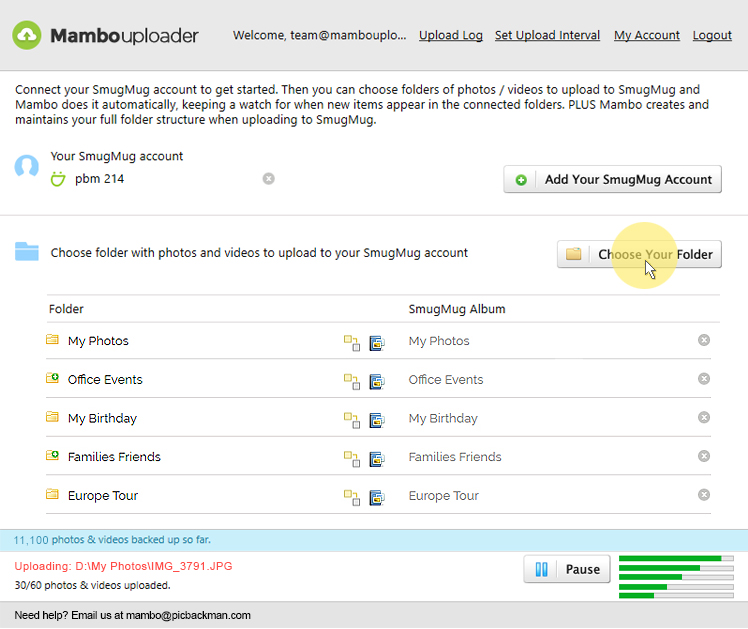 We are happy and excited to let you know that we have just released a new feature which supports SmugMug's 5 level folder hierarchy. As you know that in the new SmugMug, your photos are uploaded into and contained inside Galleries. A Folder can hold either galleries or up to five layers of nested folders inside it. This results in a total of 7 layers of organization i.e. TOP FOLDER > Folder > Folder > Folder > Folder > Folder > Gallery.
Currently, there is no way to upload a directory structure, but with Mambo you can actually replicate your folder structure. Mambo's new feature now allows you to upload and keep your directory structure intact. Uploading your directory structure was never this easy as it is with Mambo. This is one cool, and the most demanded, feature that the Mambo team has been hard at work developing.
We would love to hear your feedback and want to work closely with the SmugMug community to learn how we can make Mambo better every day. Please share your feedback and suggestions with us at mambo@picbackman.com.
Happy uploading!